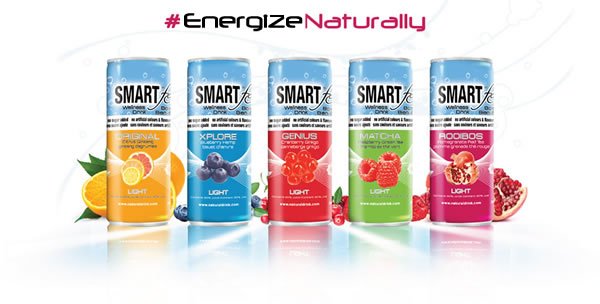 SMARTfx focuses on producing and marketing high-quality products for health-conscious consumers in search of innovative health and wellness, always good-for-you products.. Now with five flavours, SMARTfx has struck resounding notes of success. 
SMARTfx, made with added herbal or functional ingredients for energy and vitality, has been a pioneer in the growing consumer demand for healthier alternatives to sugar, sodium and chemical-laden refreshments.
SMARTfx is now poised to once again gain unsurpassed brand loyalty among consumers of all ages from coast to coast. The innovative family of award-winning SMARTfx products began with one beverage formula called ORIGINAL. The fresh, natural-themed SMARTfx trademark brand represents an unconventional yet high quality and deliciously revitalizing product. The distinctive logo and packaging have played a large part in motivating discerning consumers to seek it out and ask for it by name.
Product Research & Development
Over five years was spent perfecting the benefits and taste of SMARTfx after listening to consumer groups such as mothers, seniors, health conscious adults, teenagers, health professionals and executives.
SMARTfx has a strong network of relationships with suppliers for sourcing the very particular raw materials and ingredients that have resulted in award-winning products and which ensure the quality and viability of future creations. Product safety and quality is guaranteed and meets all Health Canada requirements.
SMARTfx is distributed through: